Monica Paz, MS, CN
Certified Nutritionist, Master of Science in Human Nutrition
Specialties
Weight Management, Chronic Health Conditions, Specialized Diet Plans, Sports Nutrition
Education
Master's Degree:
University of Missouri—Columbia, MO
Doctoral Degree:
Undergraduate Degree:
Missouri University—Springfield, MO
Technical Degree:
Certification: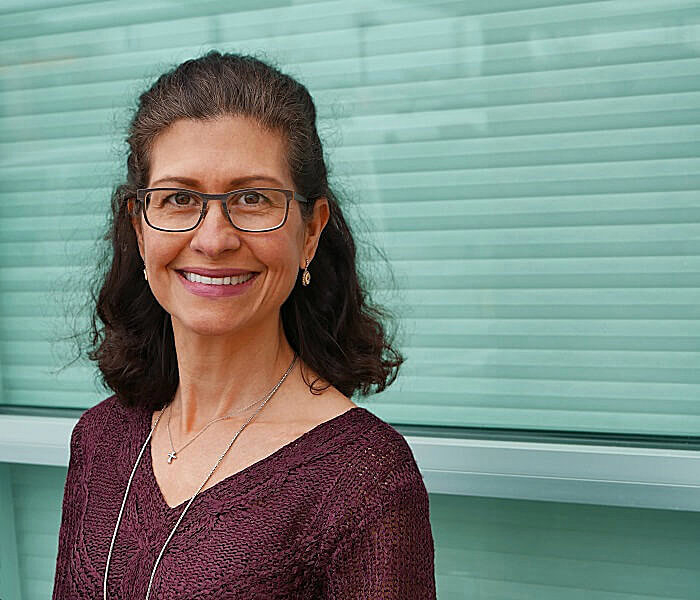 Biography
Background:
Monica spent her childhood in tropical Cali, Colombia, South America. As a young girl her favorite pastime was salsa dancing. Her childhood days were spent following around her mother, a nurse, as she tended to the neighbors and anyone in need of medical care in their home clinic. As Monica grew up, she would follow her mom to the hospital to watch babies being born or to job shadow her in the ER. These experiences planted a seed that led to her love of helping people and for learning how to prevent disease.
Monica came to the US as a foreign exchange student to finish high school and to practice her English. After a year in the states, she decided to go to school in the Midwest.
Education:
Monica's love and admiration for her mother led her to pursue a career in nursing. However, after taking a nutrition class in college, she found her passion in the nutrition and dietetics area. She pursued an undergraduate degree in Dietetics and continued on to obtain her Master's degree in Human Nutrition after finishing her internship in Dietetics.
Monica worked as a Clinical Dietitian for a number of years in the Midwest before she and her husband Wes relocated to Issaquah, wanting to raise their two children close to his parents. She worked with a corporate medical company as a Clinical Nutrition Specialist in IV nutrition while her kids were growing up.
Monica recently decided to go back to her first love, clinical nutrition. This was prompted by her desire to share what she has learned through the years, as she has helped her loved ones and friends overcome many health issues. Monica's conviction is that a person's health begins in the gastrointestinal tract and that the food we choose to eat has everything to do with how we feel and how we heal. She believes that there is not one diet for everyone and that your nutrition is as unique as your fingerprints. She also trusts that the body has an innate ability to heal itself. She loves spending time with people teaching them how to use food to help heal their condition. She believes that food has power to improve not only a person's appearance, but their mood and their ability to prevent disease.
Hobbies:
Monica loves to cook for her family and friends and she likes to spend as much time as possible outside, enjoying our beautiful Issaquah Alps.
She practices yoga and enjoys the simple pleasure of going for walks with her husband and two dogs. She relishes spending time with her two grown children and son in law anytime she gets a chance.
"It is in helping others that we live our best life. My passion is to share what I have learned with people and help them live the healthiest life they can enjoy."