Get into the Groove - Prioritize Your Health with a Consistent Exercise Routine
June 15, 2021
|
General
|
Share
Covid-19 has dramatically changed how we manage our daily lives. Many of us are now working from home and struggling to establish healthy boundaries between our work and personal life. Exercise and other self-care activities have been disrupted by gym closures, limited social gatherings, and unprecedented mental stress. As a result, many of us have become more sedentary and are seeing a decline in our mental and physical health. We've even started using the term "Covid Fifteen" to describe our weight gain during the pandemic. Prioritizing our health can be difficult, but with the right game plan and a little ingenuity, it can be within reach. Today I'd like to share some tips on how to get into a consistent exercise routine (when life is anything but routine!).
Before the quarantine, I regularly brought my 3-year-old son to the Kids' Club at the gym so that I could exercise. When the gym first closed, I was 7 months pregnant and knew I had to quickly modify and add flexibility to my schedule in order to remain active. When the weather was nice, I found an open location and allowed my son to run around while I performed bodyweight exercises. On rainy days, even though I normally do let my son watch TV while eating, I learned to let this rule go in order to get in a workout. I also shortened my exercise sessions by half because my son could only occupy himself for so long. Flash forward to a year later, and I am still doing this same routine. While my overall goal of getting regular movement in each day has stayed the same, it looks much different now, and I feel more in shape than before COVID.
What's great about getting regular exercise is that it benefits so many different areas of our physical and mental health. Exercise lowers our risk of heart disease by improving our blood pressure, blood sugar, and cholesterol. Exercise also promotes better sleep quality, reduces stress and anxiety, improves balance and coordination, strengthens bones, lowers cancer risk, and boosts the immune system. In these trying times, it is more important than ever for us to make our health a priority, and I encourage you to get back into the exercise groove if you haven't already. Don't wait for the pandemic to be over.
You can greatly improve your physical and mental health by getting up and moving daily. Before you hop right in, use these tips to increase your chances of success: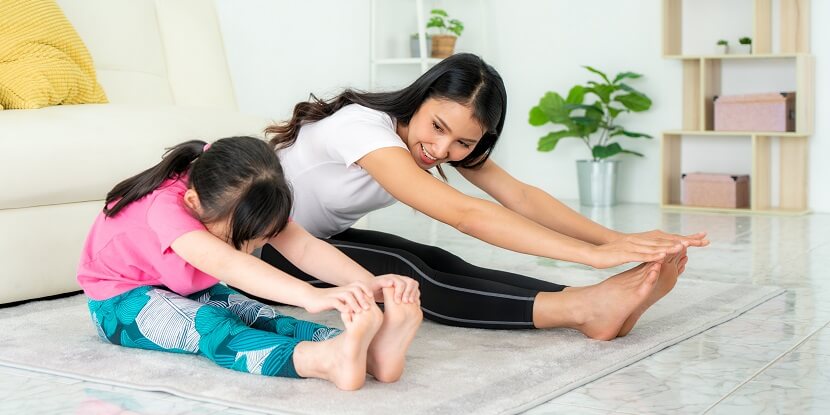 1. Figure out your goals.
Are you looking to increase your muscle mass? Run a 5K? Feel better in your skin? Establishing your goals will help shape your exercise program. There are plenty of medical reasons to exercise on a regular basis. 150 minutes of moderate-intensity exercise per week helps lower heart disease risk. Aerobic exercise lowers risk of dementia and increases fertility. Strength training helps increase bone density for osteoporosis and is essential in fall prevention (a leading cause of injury-related death in those 65 years or older). Both aerobic and strength training lower symptoms of depression, anxiety, and ADHD.
2. Start low and go slow.
You don't want to be so sore that you can't do your next workout or risk getting injured. Watch your form and start with the exercises you were doing as a beginner rather than those you were doing when you stopped working out. By starting off with easy and familiar exercises, you'll be less likely to put it off. Start with 5 to 10 minutes each day for the first week and move up to 2 to 3 sessions of 10 minutes each day in the second and third week. Do up to 50-75% of your perceived rate of maximum exertion (a fancy way of saying "hardest you think you can go") or your maximum heart rate (220 minus your age). Aim for 30 to 60 minutes each day for 5 to 7 days a week by 6 to 8 weeks.
Getting adequate, quality sleep is also very important for exercise recovery. If you suffer from insomnia, speak to one of our providers to get to the underlying cause. Insomnia can be due to high cortisol levels, low iron, anxiety, blood sugar dysregulation, or perimenopausal hot flashes.
At NaturoMedica, we offer products which can help aid in performance and recovery. For endurance athletes, I recommend the Klean Recovery powder immediately post-workout to replenish glycogen stores and to prevent muscle breakdown. For vegetarian athletes or those with protein malabsorption, the Klean Creatine or Klean BCAA before exercise can increase performance and build lean muscle mass. For those who have difficulty retaining water, sweat profusely during workouts, or are training at high altitudes, I recommend the Klean Hydration, an electrolyte powder matched to the concentration of our body's fluids.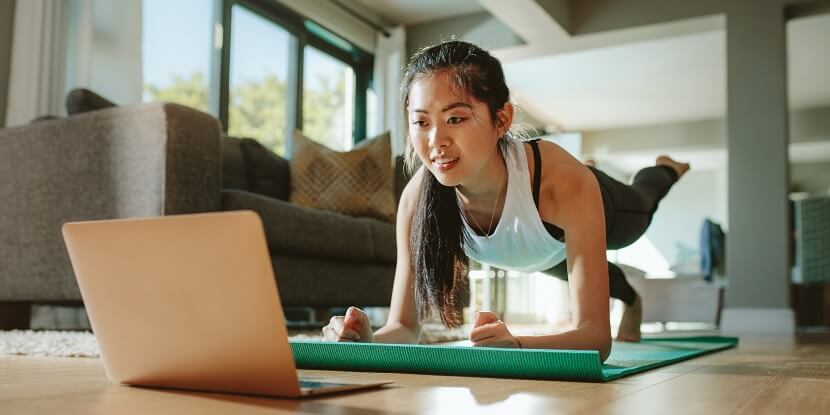 3. Make it convenient.
Whether it is choosing a more accessible gym or working out in your pajamas at home, make it easy on yourself to just get STARTED. Focus on simply moving your body without any fancy equipment.
For lower body exercises, start with wall sits or standing up from a chair to practice squats. For upper body exercises, start with a modified push-up by using a wall instead of the floor or hold a Cobra pose for as long as you comfortably can. For core work, start with a plank on your toes or your knees. Take advantage of the free content on YouTube using detailed search phrases such as "20 minute", "beginner", "low impact", and "bodyweight workout". Peloton and iFit are both training apps with various workouts for at-home, gym, and outside. The Nike Training Club app, Popsugar Fitness, and social media influencers such as Rachael Devaux and Anna Engelschall also offer free workouts to keep you going for months. If you'd prefer a more structured program without having to pick a workout each day, you can enroll in one such as those offered by Beach Body or Obe Fitness.
4. Establish a routine but be flexible.
Whether it is 10 minutes every day or 30 minutes for 3 times a week, schedule your workouts for when you're most likely to get it done in order to develop a habit of working out consistently. It's ok if you can only get 5 minutes in or if your workout gets interrupted. The key to sticking with your routine is to complete what you can and to be proud of yourself rather than to be frustrated that you couldn't stick to your original plan.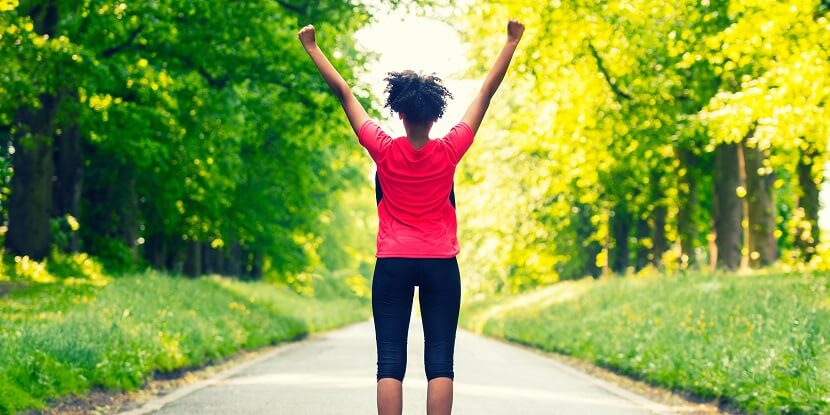 5. Measure your progress multiple ways.
If your goal is to lose weight, measuring other aspects of your health can help you see more progress through your journey. Using only the scale can lead to frustration and can be one of the last things to shift. Instead, rate how your clothes fit or how your skin looks, identify changes in your energy levels, or celebrate your number of repetitions or ability to do a longer workout.
6. Don't rely solely on motivation.
Sticking to an exercise routine requires discipline. Develop a mantra to help you remain focused and remember that frequency is more important than intensity and duration. Invite others to keep you accountable (but don't compare your own progress to theirs).
If you are getting into an exercise routine for the first time, I highly recommend that you consult with a personal trainer to prevent injury and maximize performance. You should see a doctor before reinitiating exercise if you have medical conditions such as heart disease, osteoporosis, thyroid disease, nutritional or iron deficiencies, hormone imbalances, injuries, or gut disorders.
If you want to join many others in claiming your health back but still don't know where to start, I encourage you to make an appointment today to get a comprehensive health assessment. Getting a baseline blood test of your metabolic and cardiovascular health can be an important part of your health plan and motivate you for a fresh start. Success and progress can be monitored in many different ways. Many times, we will see changes in some of these blood markers before we see changes in the mirror. To find out if we are the right fit for you, schedule a free consultation with one of our providers.