Christine Shiao, ND
Specialties
Men's and Women's Healthcare including Hormone Replacement Therapy, Pediatric Healthcare, IV Therapy
Education
Master's Degree:
Doctoral Degree:
National University of Natural Medicine—Portland, OR
Undergraduate Degree:
University of Washington—Seattle, WA
Technical Degree:
Certification: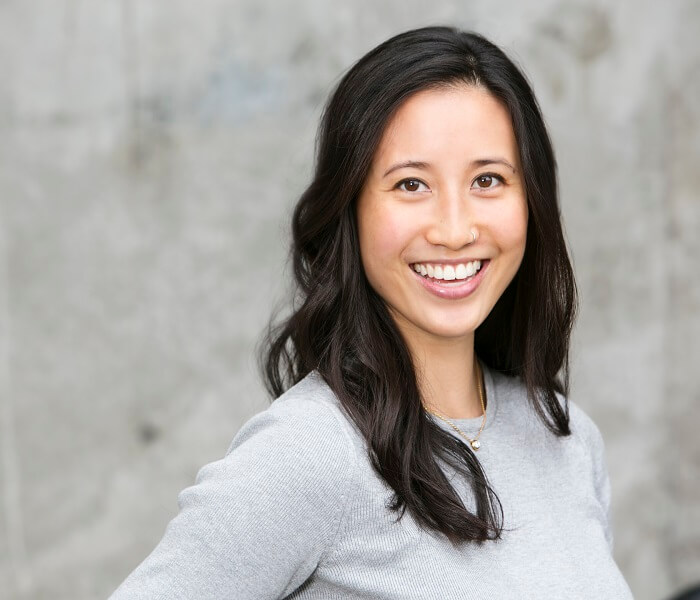 Biography
Christine was born in Taiwan and moved to Issaquah with her family when she was six years old. During her childhood, she learned to embrace the challenges of a bicultural life. She has vivid memories of the many natural remedies her parents used for common colds and flus. Early on, Christine developed a strong interest in the sciences, particularly biology, and decided that she wanted to study medicine. In college, she became motivated to find an alternative to Western medicine when she was faced with her own medical condition that could not be solved conventionally. She searched for her own answers and was inspired when she came away from a visit with a naturopathic physician having built trust and feeling truly heard by her doctor. She was treated with nutrition and herbal therapies and was healed in less than one month. From that moment on, Christine believed that the body only needs to be reminded of its own healing power and that, with some support, is capable of restoring itself back to health. She realized that natural medicine and the relationships she would create with patients would fuel her passion for the rest of her life.
Education
Christine attended Skyline High School in Sammamish and had planned to attend the University of Washington School of Medicine since she was a freshman in high school. She went on to study in the honors program at the University of Washington where she graduated with a Bachelor of Science in Biology. She enjoyed working as a research assistant at Harborview Medical Center where she helped publish papers on stem cell transplantation. To switch up the pace she also enrolled in every nutrition course she could find and worked as a group fitness instructor. Much to her surprise, the areas of study that brought her the most joy were the ones that primarily used the body's physiology to reach optimal health such as therapeutic nutrition, exercise science, and psychology. Upon reflection, she realized her passions had always been aligned with naturopathic medicine.
Her interest in natural medicine changed her set career path and led her to pursue a naturopathic doctorate degree from National University of Natural Medicine in Portland, Oregon. She worked for the Food as Medicine Institute as a teaching assistant in a community-based nutrition education program where she was a witness to the positive impact that nutritional changes could have on families. Christine began her medical education with a particular interest in pediatrics but by the end of her clinical training she found the fun and beauty of treating individuals of any age.
After graduating from NUNM, Christine was accepted into a primary care residency position in Seattle. She integrated clinical nutrition, botanical and physical medicine, hydrotherapy, and homeopathy with pharmaceutical interventions when necessary in order to provide the most effective and safest options for her patients. She used a combination of Swedish massage, craniosacral and naturopathic manipulation therapy to address acute and chronic pain with great success. She received additional training in pelvic floor therapy and worked with patients struggling with urinary incontinence, postpartum rehabilitation, and chronic pelvic pain that can occur during times of significant hormonal shifts such as pregnancy, postpartum, perimenopause, and menopause. Christine enjoys developing individualized treatment plans for women with hormonal imbalances using all the above modalities as well as bio-identical hormones. And of course treating each person holistically and providing support for other acute and chronic issues such as gastrointestinal dysfunction, chronic fatigue, infertility, injury and rehabilitation, allergies, and chronic migraines, just to name a few.
Christine believes that honest doctor-patient communication is the heart of medicine and therefore strives to come from a place of compassion and clarity. She continues her dedication toward educating patients to make informed decisions, to meet individuals where they are and to empower them to take active participation in their own health. She is grateful to have the support of the other providers at NaturoMedica and having the available resources such as IV therapy, acupuncture, nutrition counseling, and aesthetics. She is excited to serve her hometown community as well as the greater Eastside. Her goal is to develop lasting relationships with her patients while providing guidance for optimal living and aging.
Hobbies
In her free time, Christine loves being with her family and playing outside with her son. At home, you can often find her cooking, baking, and coming up with healthy recipes to share with her family and friends. A good mix of exercise, nutrition, and quality sleep are prioritized into her daily schedule. She sets a good example for her patients and encourages them to create a form of self-care that gives them joy and energy throughout their days as well as the rest of their lives.
"It is my joy and passion to empower my patients through addressing the root cause of disease and treating the body as an integrated whole rather than its individual parts."