Dean Neary, ND
Licensed Naturopathic Physician in the State of WA
Specialties
Men's and Women's Healthcare including Hormone Replacement Therapy, Adolescent Healthcare
Education
Master's Degree:
Doctoral Degree:
ND, Bastyr University — Kenmore, WA
Undergraduate Degree:
Technical Degree:
Certification: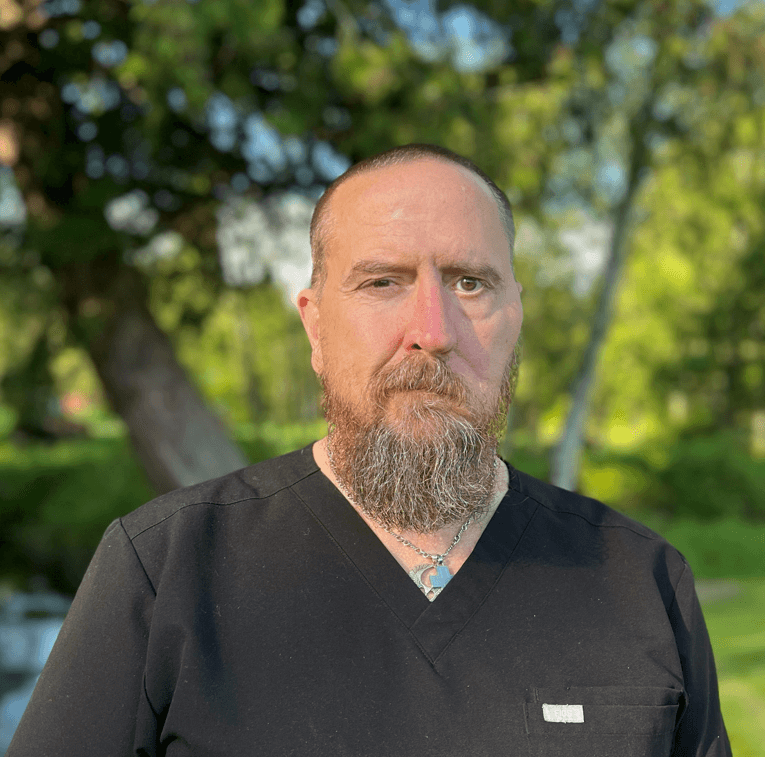 Biography
Born in Montana, Dean grew up near Missoula along the shores of the Bitterroot River. As a child, Dean enjoyed countless hours studying and replicating the skills of the local Indigenous people with his childhood friend, and under the tutelage of his friend's father, the boys learned how to connect with the land and the world around them.
At a young age, Dean expressed an interest in "medicine", and inspired by the TV show Quincy at age 13, decided he would pursue a career in forensic pathology. After learning of this, his friend's father arranged for Dean to attend an autopsy with the state Medical Examiner. Witnessing this procedure at such an early age fueled his curiosity and helped him realize that he "loved the mix of the puzzle (the investigation) with medicine (the body)". He was intrigued by the thought of seeking answers and was drawn to treating the individual, akin to attempting to follow the clues to solve the crime.
Graduation from high school brought Dean across the mountains to the University of Washington with the intent of pursuing a medical degree. "Life" soon intervened and brought him in other directions, including stints on the Bering Sea and at a lumber mill and shipyard.
With the arrival of his children, Dean decided to complete his schooling and attain a degree in chiropractic medicine. To finish his studies more quickly, he enrolled in a summer intensive organic chemistry program at the John Bastyr College of Naturopathic Medicine. Halfway through the summer session, he decided to forgo the chiropractic school to pursue a degree in Naturopathic Medicine at Bastyr. Motivated by studying a form of medicine that tapped the powers of Nature, embraced the uniqueness found in each individual, and honored his early upbringing and experiences, Dean thrived at Bastyr. As a student there he was inspired by Dr. Bastyr's repeated reminders to "always lay your hands on your patients" and soon developed a passion for physical medicine.
After graduating from John Bastyr College, Dean joined the practice of a local urologist where he developed his interest, skills, and passion for men's health. He soon landed a teaching opportunity at the Northwest Institute of Acupuncture and Oriental Medicine (NIOM), and in 2000, he was asked to teach at what is now Bastyr University. By 2004, Dean became a core faculty member and the Chair of the Physical Medicine Department at Bastyr where he was privileged to teach numerous courses including geriatrics, signs & symptoms, clinical lab discussion, laboratory procedures, hydrotherapy, and soft tissue techniques.
During his more than 22 years as an instructor at Bastyr, Dean was also a clinical faculty member and was honored to be a contributing author in Naturopathic Physical Medicine: Theory and Practice for Manual Therapists and Naturopaths with Leon Chaitow, DO, ND. Concurrent with his work at Bastyr, Dean started and maintained a successful private practice where he artfully managed to intertwine the innovations of the conventional standard of care with time-honored traditional medicines.
While an instructor at Bastyr University, Dean often told his students "One day, one of you, or a group of you, will grow a successful practice, and you'll hire me when I am ready to slow down and focus on the part that brings me most joy… sitting with people who are motivated to improve the quality of their lives by putting more intention behind their own part in their health". After years of saying some version of this, Dean was contacted by Dr. Naomi Bryant and Dr. Jill Monster to do just that. Dean could not be more excited to join his two former students who are stellar physicians and two of the most authentic, caring women he knows.
When not busy practicing medicine, you can find Dean putzing around his garden, playing with his two flat-coated retrievers Jax and Ozzy, riding his Harley, or sharing a bottle of wine with his wife Dominika (also an ND) who is never far from his side. Along with continued adventures, they look forward to many more years of spending time with their friends and family.
For more information about Dr. Neary or to schedule an appointment, please contact our office at (425) 557-8900.