Mackenzie Schiltz, RDN, CD
Licensed Registered Dietitian Nutritionist and Certified Dietitian in the state of WA
Specialties
Digestive Health, Eating Disorders, Chronic Health Conditions, Sports Nutrition, Sustainable Weight Loss
Education
Master's Degree:
Doctoral Degree:
Undergraduate Degree:
Oregon State University—Corvallis, OR
Technical Degree:
University of Minnesota—St. Paul, MN
Certification: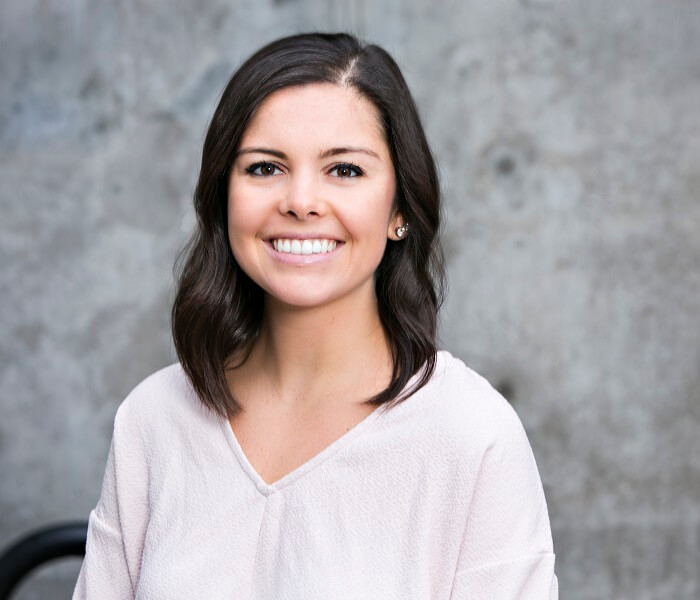 Biography
Background:
Mackenzie was born and raised in the town she still calls home- Issaquah, WA. Growing up, she was very active and played almost every sport known to man, although basketball was her favorite. Mackenzie completed all four years at Issaquah High School, continued to participate in intramurals during college, and still enjoys the game of basketball today. Ever since she can remember, her family consistently stayed active and ate primarily whole, nutrient dense foods. In our culture, during the teen years, there is a lot of pressure to act, feel, and look a certain way, even when you grow up in a healthy environment. When Mackenzie went through her teens, her relationship with food and her body image began to decline. That led her to meet and work with a Registered Dietitian, who sparked her passion for the field of nutrition. She was able to see Mackenzie as an individual, not a collection of conditions, while educating her and constructing a plan to move her toward a healthier diet. It was through this experience that Mackenzie discovered how much of a positive impact she could, and now does have, on the lives of people using the power of nutrition.
Education:
Mackenzie decided to temporarily leave Issaquah and go to Oregon State to complete her undergraduate degree in nutrition and dietetics. From Oregon, she moved to Minnesota to complete her Dietetic Internship program. During her time in Minnesota she had incredible opportunities to work in all different areas of nutrition from a Level 1 Trauma Center, to community nutrition, to an inpatient and outpatient eating disorder clinic. After her internship she moved back to Issaquah, passed her RD exam, and was on the search for jobs. She knew that she wanted to work at a Naturopathic office because of the focus on holistic nutrition. Unfortunately, getting her dream job as her first job was not in the cards. Mackenzie first worked at a functional wellness center in Seattle where she was able to get more clinical experience before getting what she considers her dream job at NaturoMedica. Mackenzie believes that one's health is multifaceted with physical, mental, emotional, and environmental aspects, which is why she takes a whole-person approach with her patients. Different bodies have very different responses to the same foods and Mackenzie's aim is to provide individualized nutrition education to empower people to live their best life and have a healthy relationship with food.
Hobbies:
Mackenzie enjoys doing anything active and outdoors, especially hiking and backpacking in the breathtaking background of the Pacific Northwest. Running is her newer passion. She recently completed her first ever full marathon! When she isn't working, hiking or running, she likes cooking new recipes and spending time with her family and close friends.
For more information about Mackenzie or to schedule an appointment, please contact our office at (425) 557-8900.
"To me, healthy eating means consuming a wholesome and balanced diet to feel good and support positive energy levels. Healthy eating is about more than the food, there is a social, emotional and mental component as well—I love helping others build and develop a healthy, sustainable relationship with food."